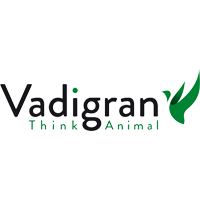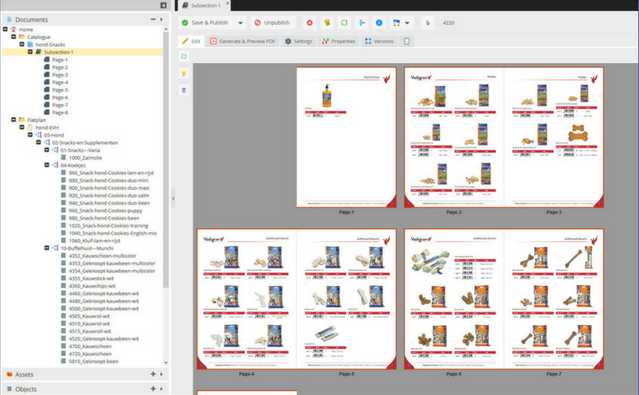 Single source database for petware wholesaler
Vadigran is a petware wholesaler in several European countries (6 languages). It carries a large assortment (5.000 articles) of pet-related accessories and food. Vadigran sells B2B to integrated chains and retail stores.
Business Needs
Due to the several new projects that needed to be united to a specific singular product database, customizing the ERP software wasn't an acceptable solution for such demanding undertakings:
For starters, the existing website was outdated. There was a need for a new site that would include a next to full-text search, parametric search, and filtering. Therefore, products needed better documentation than the existing ERP system.
Large customers agreed to an industry-wide shift from computer to computer data exchange through the GS1 data pools. Managing all the necessary data for each product category required a dedicated PIM database.
Eliminating lots of specific Excel files made on request for individual customers. Vadigran decided to invest in a PIM database as a single source for all processes (link to marketplaces, website, publishing system). The Pimcore based solution was selected because the Pimcore implementation partner, could propose an outstanding price/features ratio.
Pimcore Solution
Our new Pimcore database allows us to enrich our product data in order to interface to our new website, catalog system and marketplaces like GS1 or Amazon.

Willem Van Diest, CTO, Vadigran
Pimcore was installed by Tetrasoft who is also known for its database publishing software called "Leaflet." Leaflet can connect live to the Pimcore database and publish documents of any size and complexity on demand.
Usually, product rotation is about 15% of the range. Changes in product assortment (additions, deletions, and other status changes) can instantly be traced and confirmed through dashboard panels. With these tools, it is possible to publish a monthly refresh of the catalog of the full assortment (+- 850 pages) in a couple of days by one single person. And, it all happens without compromising the quality of the publication or accuracy. Moreover, in at least 3 languages…
The DAM module of Pimcore stores and converts the thousands of images necessary for all purposes (Hi-res CMYK for catalogs, Lo-res Png thumbnails for the website)
Business Results
Installing Pimcore as a PIM database serving 3 new or to be upgraded subsystems was key to project success and productivity. This project was completed with very few people and was not anticipated to require additional personnel to keep the new systems running.
The new webshop and the new catalogs give the sales team the best up to date tools to conquer new markets and to resist new competitors in the domestic market.
GS1 interface is a welcome requirement from the primary customers. It's a mandatory productivity booster.