PIMCORE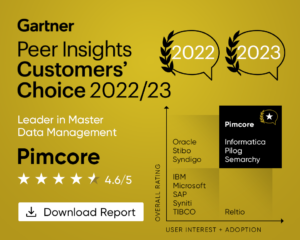 Pimcore offers a comprehensive and flexible solution for product information and web content management, which can help improve data management, productivity and content creation within your business.
---
The specific benefits that make Pimcore the leading PIM :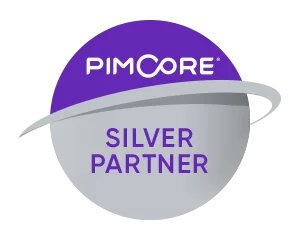 Integration of PIM, DAM, CMS and e-commerce:

Pimcore combines product information management (PIM), web content management (CMS), digital asset management ( DAM) and e-commerce functionality within a single platform.
This simplifies the management of all your content and product data, which can improve operational efficiency.

Open source:

Pimcore is an open source solution, which means it is free to download, use and customize.
This reduces licensing costs and allows businesses to customize the platform to their specific needs.

Flexibility and customization:

Pimcore offers great flexibility in terms of customization and adaptation to the needs of your business.
You can add custom features, change the look and feel of the user interface, and integrate third-party extensions.

Rich content management:

Pimcore offers rich content management features, allowing you to create, manage and publish content intuitively.
This makes it easier to create and maintain websites, blogs, product catalogs, etc.

Advanced product information management:

Pimcore offers advanced product information management features, including
managing complex product data,
data syndication,
management of product variants,
management of technical sheets, etc.

Digital Asset Management (DAM):

Pimcore incorporates advanced digital asset management, allowing you to efficiently manage images, videos, documents and other media.

Publishing Workflow:

Pimcore provides publishing workflow features that help manage the process of creating, reviewing, and publishing content collaboratively.

Multilingual and multi-currency:

Pimcore supports managing content and product data in multiple languages ​​and currencies, which is essential for international businesses.

Performance and scalability:

Pimcore is designed to perform well, even with large amounts of data.
It can adapt to the growing needs of your business thanks to its extensibility.

Active Community:

Pimcore has an active user community that provides additional support, extensions, and resources.
In addition, there is a professional version of Pimcore with dedicated support for businesses that need it.