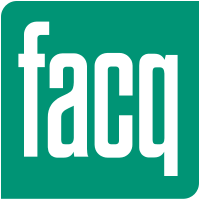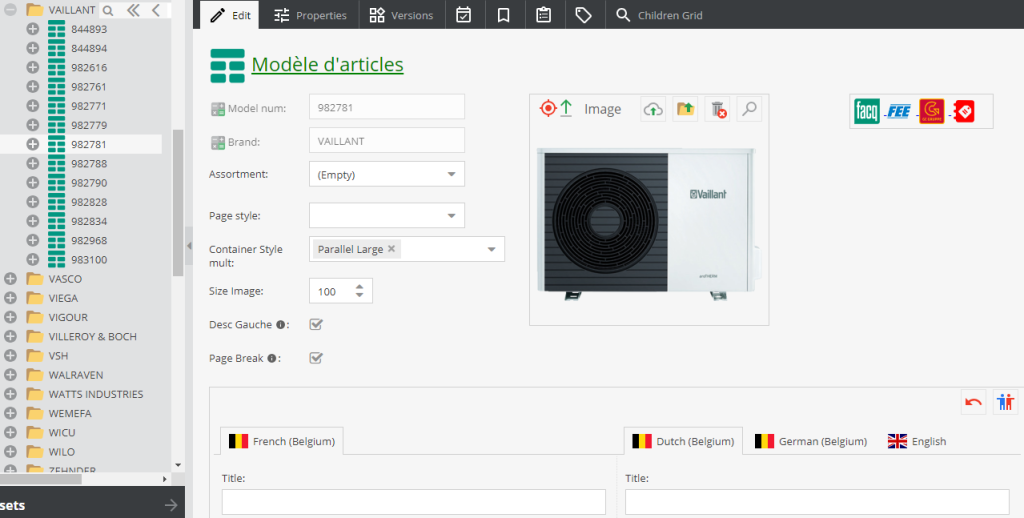 Single-source database for sanitary wholesaler
Facq is one of the largest Belgian wholesalers in sanitary and heating. It has E-commerce, online catalogs, PROcenters, Facq Collect & Go to better serve installers as well as beautiful showrooms to attract end customers.
Since 2021, Facq has been a subsidiary of the German group GC-Gruppe, leader of the European market.
Business needs
There are several sources for article data at Facq: the company's own ERP system, ETIM files (via Germany), Installdata (via Belgium), the article database for catalogues.
These can contain up to millions of records with overlapping or complementary data in multiple languages.
Image and video material and documents become an important part
Incoming and outgoing interfaces of different natures are used to promote the digitization of the ordering process.
The catalog database had to (after +20 years!) be renewed.
A new database should then have the following properties:
Web-based to promote widespread use without installation
Suitable for (very) large volumes
Suitable for a wide range of media and multilingualism
All interface techniques available
Open software to add specific or missing features on your own initiative
Robust, inexpensive and scalable system
Pimcore solution
Pimcore, as the open source PIM/DAM market leader, fits right into this picture. Tetrasoft, historical partner of Facq, is in charge of the implementation.
Pimcore closely follows current market standards and benefits from a large community of users and developers.
In addition to the powerful PIM module, the Pimcore DAM module saves, converts and normalizes received images and documents needed for all purposes (Hi-res CMYK for catalogs, Lo-res Png thumbnails for website)
Challenges
The size of some interface files is so large that optimizations are needed to keep their processing within bounds.
Business results
Matching the different data sources enables category managers to get the most complete picture of each product to communicate completely, accurately and homogeneously across all channels.
The product range offered is also wider and deeper, which benefits the product mix.
The pimcore database has become the hub for all product-related data and new developments preferably take place on pimcore.