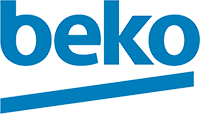 B2B webshop for a manufacturer of household appliances
Beko and Grundig are distributed worldwide. A significant portion of orders go through the webshop that has been developed over the past 15 years. A new version of the site is needed.
Business needs
Distributors come in all sizes: from independent stores to multinational chains, including pure players. For this reason, the assortment, promotions and prices are specific to each identified user.
The webshop is an important channel for operational communication with distributors. All these functions must be performed in addition to the order function: Sales statistics, purchase orders, invoices, warranty extensions, requests for after-sales service interventions, online payments etc.
Magento solution
Magento basically offers a very robust webshop. This is supplemented by extensions available on the Magento marketplace as well as specific developments provided by Tetrasoft.
As standard Magento offers excellent response times, extensive search capabilities, faceted filters and multiple stores for each language and country.
Several interfaces of all types are also implemented: Real time with IBM ERP, communication with Pimcore PIM via API, CSV imports / exports etc.
Business results
The establishment of the new webshop opens up new B2C and D2C possibilities thanks to the modernization of its IT tools based on the best open source components of the moment. This ensures the sustainability of the investment, significantly reduces the total cost of ownership and affirms affirms Beko's presence on the net as an important vector for its commercial expansion.