Pimcore
www.pimcore.com : The best place to learn everything about Pimcore
Pimcore is a standard open source package designed to manage the data and assets of a catalog of technical products with varying sets of descriptive attributes in order to publish content across different media like webshops or flip catalogs or PDF catalogs to print or share.
---
The main features of Pimcore are: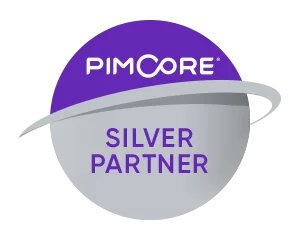 Pimcore is 100% Web-based:

It requires no installation on client computers and can be used through the Internet or company extranet.

Built for large sets:

The architecture and techniques used guarantee consistent performance even on very large sets of millions of items.

Powerful:

Advanced features are available as built-in editing of dynamic arrays, an Excel interface, automatic processing of desktop publishing formats of pictures.

Friendly:

Pimcore offers a user-friendly interface that combines the best ergonomic practices of desktop applications (drag & drop, right button etc …) with common practices of the web world

Economic:

Exclusive use of "open-source" components keeps the cost of using Pimcore particularly affordable. The ergonomics of the interface minimize training costs and learning curve.

Easy to integrate into your IT architecture:

Pimcore can communicate in real time with your ERP by WebServices. Integration with satellite modules doesn't need imports or exports. If replicated, it is smart and only transfers changes (at record level) of both data and images.