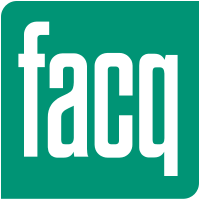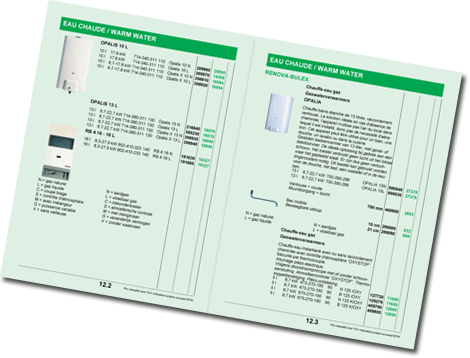 Facq is an important Belgian wholesaler in the sanitary sector well known for its B2B catalogs: the "little green book" for the plumbing and the "little red book" for heating
The Green Book contains about 550 pages and is updated twice a year. A job that took several weeks can now be done in a few days with Leaflet.
Facq had strict requirements when going to the publication of a database:
No compromise on the quality of the document.
No space lost due to automation.
Keep the existing layout.
Having the same layout in HTML on the Internet.
Leaflet has been able to provide all this keeping productivity in mind. Comprehensive use of a small set of dynamic templates (about 5 for each book) enables to minimize time spent on maintenance of the documents.
The catalogs are generated for 95% automatic. The placement of certain banners and manual resizing and moving of images is part of the finishing touches that Facq still wishes to do by hand.
After a first generation of an extranet site, Facq discovered that its existing customers were willing to order online when they found the usual layout of the "green / red" book on screen.
Leaflet is 100% cross-media and also supports media-specific features. Facq uses context sensitive input fields, buttons, forms that are drawn in the templates in order to obtain interactive pages. These pages can receive and transmit parameters and are now part of the order process of the Facq extranet.